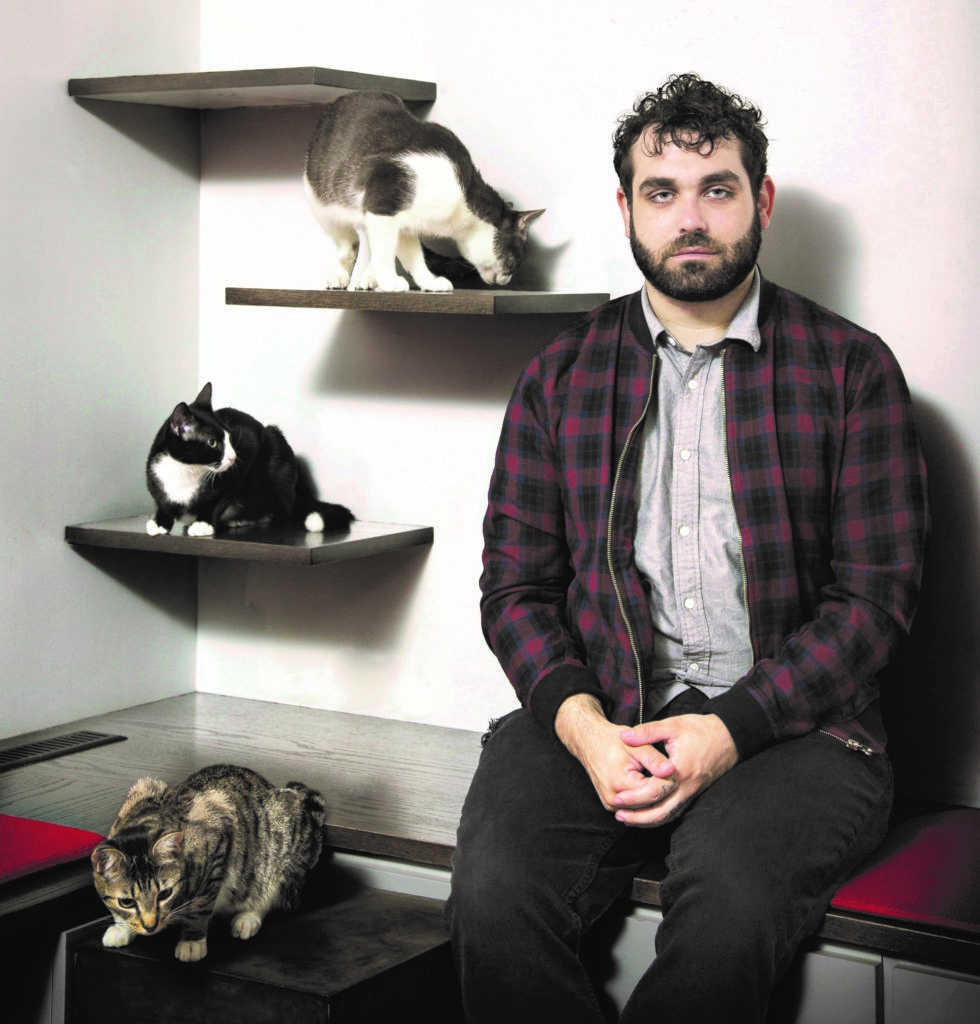 It's Always Necessary: Interview with Ric Leichtung of AdHoc Presents
Ric Leichtung is the founder and events director of AdHoc, a concert promoter and publication based in Brooklyn, New York. AdHoc concentrates on three markets—New York, Detroit, and Raleigh, North Carolina—and promotes more than 1,000 events a year.
"It's too many shows," Leichtung says. "We do it all with a lean team, which is eight employees plus an army of contractors, freelancers, and stuff like that."
Leichtung got his start while still a college student in New York City. "I was a dweeb—no fake ID—so the only shows I went to were all-ages shows," he says. "But the warehouse DIY shows were where all the artists I liked were playing anyway."
He worked the door at now-legendary New York DIY spaces like Uncle Paulie's, Death By Audio, and Shea Stadium, which led to other jobs, and ultimately, to organizing his own shows. He started AdHoc as a print magazine, but that soon morphed into promoting concerts and events.
"I worked for an experimental music blog for Pitchfork called Altered Zones," Leichtung says. "My partner and I left and established AdHoc as a magazine. On the side, we did a lot of events in our office, which was this warehouse space at the Williamsburg Waterfront called 285 Kent. The events took on a life of their own and caused our business to pivot and expand into events."
A key to AdHoc's success is Leichtung's emphasis on marketing. "It's literally what you're supposed to be doing," he says. "We lean into ticketing a lot more than other promoters. Others see ticketing as a point of sale, when ultimately—depending on who you have—ticketing is a crazy, amazing marketing tool that could have tons of integrations and help your bottom line."
He sees Prism's integration with Eventbrite as an integral part of his operation, especially with such a packed calendar. "Prism is a sustainability tool more than anything," he says. "It's a budgeting tool, it's a financial tool, it's the only thing that's available that follows us from the hold stage all the way to settlement with confirmation and paying the artist. For us, we rely on it heavily to organize all of our holds on our calendar system. We use it to send out offers and also to refer to previous offers, even if we don't get the show. It acts as a database as well."
With Prism, Ric is freed up to focus on AdHoc's core mission. "When you're able to cut through the homogeneity of normal events, and put together things that are really special and meaningful, it's something you share with an entire community, and the feeling of being behind that is invaluable," he explains, "It's why I do what I do."
And for an around-the-clock promoter like Ric, that peace of mind is no small feat: "[Prism] helps me sleep at night. [As a promoter] you're running a full-time office job during the day and then working at night so there's very few opportunities to sleep."
Check out the full conversation below.