Graham Noel has an insatiable appetite for efficiency. He booked his first events using Google Docs and a manual calculator (analog?), without even a spreadsheet in sight. Fast forward to today – and, he's now the Senior Talent Buyer of Rising Sun Presents, a full-service independent live event production company that produces over 1,200 events across both their own venues, and a growing number of additional venues across Philadelphia. As you might expect, Graham has had to evolve his strategy and operations over the years to adapt to the ebbs and flows of the Live Music industry, and the tides of the uncharted waters of the Pandemic.
What's his secret sauce? Automation.
"It gives me a lot of pleasure to save folks on our team, including myself, time – and it sort of still feels like magic," says Noel, who says he becomes a 'mad scientist' whenever an opportunity for automation arises. 
He wants his team to spend their time being creative and focusing on what they love about the industry, not just doing math and copying spreadsheets – but that wasn't always the reality for Noel and his colleagues.
More Shows, More Problems
As more shows, team members, and complexity came into the mix, Noel spent countless hours building his own system in order to make things as efficient as possible. He did everything he could think of to streamline his offer sheets, but even then, he still faced plenty of bottlenecks and redundant work: 
"We got as sophisticated as we could get with Google Drive… it became challenging as our team grew… we had more people in the same spreadsheet, more opportunities for errors and broken formulas, and plenty of redundant work in copying over our offer info into our show details."

It became clear that growing into the next chapter of Rising Sun meant investing in better technology and systems.
Patient With Prism
As more and more Philly promoters were talking about saving hours of time and preventing mistakes with Prism, Noel decided to check out a demo in 2020. The massive amount of potential was clear, but the immediate realities of COVID-19 kept Graham from taking the leap.  
"At the time, I couldn't take on anything else financially," he says. "I was set in my ways and had spent a lot of time building my own ad-hoc process, but once I played around with the system and talked with other partners, I realized the return on the investment would be worth it and could take us to new levels."
A Smooth Transition
Change is rarely easy, but in spite of it all, Rising Sun decided to make a committed leap and move all of their processes into Prism, and things went much smoother than expected. This was nothing compared to Graham's experience switching ticketing platforms or POS systems. 

"Their responsive team has made what we thought would be a difficult transition not so difficult. I think a lot of venues know how much time, resources, and energy it takes to move ticketing from one platform to another. I would say it's significantly less arduous of a change, and the change definitely pays for itself in that time."
More Music, Less Busy Work
Automation was the biggest draw to Prism, as Rising Sun's duct-taped manual processes had gotten out of hand. During the onboarding process the Prism team helped Noel set up and customize multiple Webhooks via Zapier to automate communications and workflows between Prism and their other applications based on "trigger" events, such as sending confirmation emails and social posts.
"Webhooks have saved us so much admin work," says Noel. "We have 12-15 automations happening as soon as we hit the confirm button, tasks we would have been doing manually in Google. And because Prism has mobile functionality, I can do everything from confirming new shows to settling existing ones when I'm at a show. Before, it was impossible to log holds on Google Calendar on my phone or move our docs when rescheduling a show."
Prism's Deal Tracker is another big time saver, taking all the guesswork out of agent follow ups & tracking down deals. While Noel used to keep the knowledge in his head, it's now documented so everyone can see it.
Settlements are also simplified, giving the team at Rising Sun greater confidence they aren't missing anything. Before Prism, it took the better part of a workday to log deposits and deductions. Today, it's just a quick verification, saving them countless hours of tedious admin work.
On the Production side, Prism's Advance feature has also paid dividends. The "Advance Tab" centralizes critical event information, such as ticket scaling, run of show, merch details, contacts, and tons of other information previously shared manually via emails and texts.
Noel also uses the "Send Advance Email" feature to notify the team when it's time to start the booking process. With each team member dropping their notes & details in one place, no one has to remember things by memory, which minimizes the potential for errors. In just seconds, everything falls into its right place.
Infusing Science Into The Music Industry
With Prism, automation is just the beginning. Another huge benefit is easy access to all your booking and P&L data. For example, added visibility into the health of each show and the business as a whole has been a game changer for Rising Sun. 
Now, they can instantly track real-time ticket sales and profit projections for every show, giving them unprecedented foresight into how to market & staff events - something they just couldn't do with spreadsheets. On top of that, Prism automatically aggregates P&Ls and offers dynamic, customizable reporting tools, enabling Rising Sun to analyze with clean data which types of programming & venues are driving the most value for the business.
"Typically, booking is more of an art than science," says Noel, "but I want to add more science into it, and that's hard to do without Prism. We now have the data to back up our decisions, learn from our decisions, and collaborate like never before."
Thanks to Prism's agency-based reporting, Noel can analyze which bookings are most profitable, helping him prioritize relationships with their most valuable agents. With all the time saved on tedious, redundant tasks and insights on where to focus their efforts, Rising Sun has never been more empowered or better positioned to manage their agent and venue relationships from the driver's seat.
Noel used to find himself apologizing for the delay in emails. Now, agents are so impressed with his turnaround times that he's been getting messages more along the lines of,"wow, thanks for getting back to me so quickly." 
"Prism has helped us be much more responsive and solidify our reputation," says Noel. "We have data to show newer accounts how we do things, making it easier to get venues to trust working with us. For example, now we can send holds in seconds, satisfying that initial outreach and impressing agents with our quick response times. This level of communication has been carried through post-show follow-up."
How Prism Makes Sustainable Growth Possible
No doubt, Prism has saved Rising Sun Presents a ton of time and stress. As a result, they can focus on scaling the business and actually enjoying the acts they book. Instead of constantly reinventing the wheel each time a show is confirmed, Prism enables Noel to confidently take on new business quickly & sustainably. In fact, Rising Sun now has more accounts than they ever thought was possible in such a short time, all without hiring additional staff.
"It's very clear as to where to find info across the team," says Noel. "In booking, we are at least twice as efficient as before. With Prism, our team of four people is doing the work of eight. And this isn't just a booking tool; it's helping teams across the business."
Always Sunny In Philadelphia 
It's been said that in business, problems never go away completely, you just get better problems as you grow. That certainly seems to be the case for Noel, who now finds himself with a new challenge: deciding which show to attend on any given night.  
"It's really an exciting time for all of us. We have a fantastic team. I have a lot of autonomy to do every sort of show. I feel pretty confident that when anybody comes to us, no matter what stage in their career – whether it's their first time in Philly or they've been around for 40 years – we have a good look for them. Artist development is really what motivates me, and a huge percentage of the shows we book I'm personally a fan of… I just wish I could be in multiple places at once."
Industry Leaders are Choosing Us
Prism is being used to plan hundreds of thousands of concerts & live events at over 2,500 venues worldwide.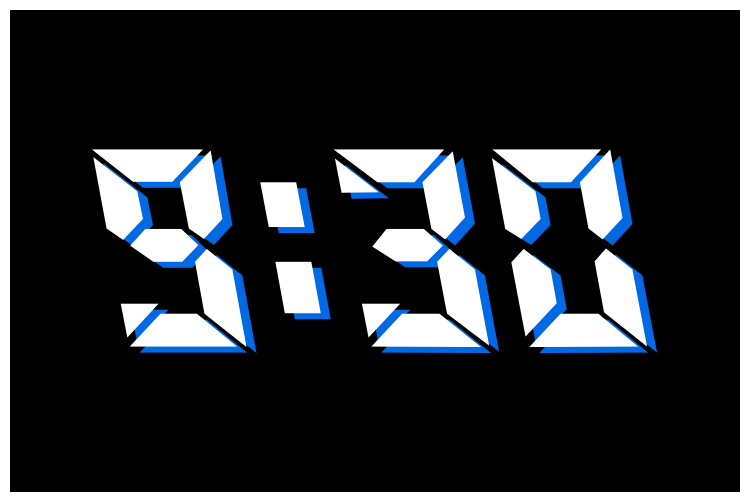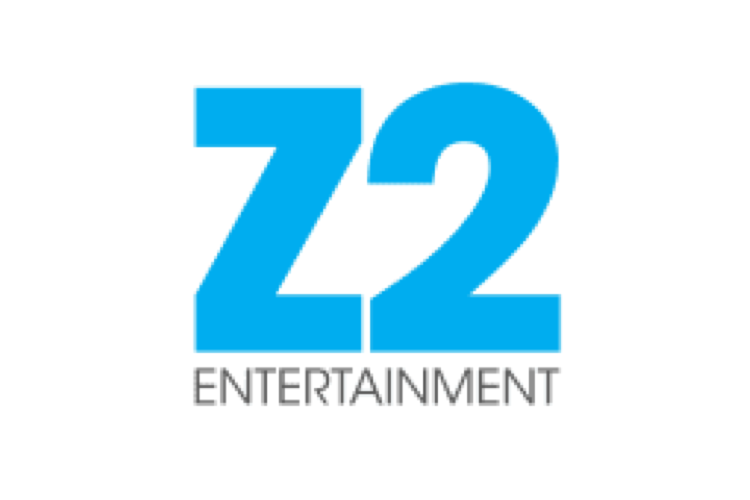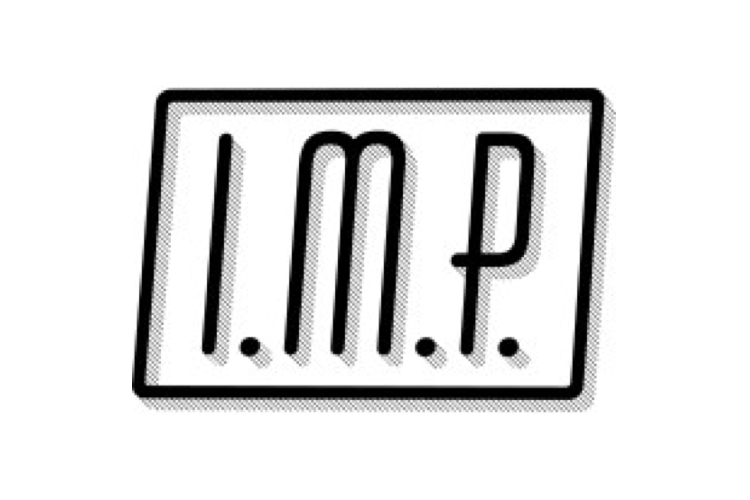 Proud Supporter of NIVA Since Day One
What Is Prism?
Prism is the state-of-the-art, all-in-one booking system built by live music professionals and engineers for venues, promoters and talent agencies.
Prism helps you consolidate all of the tasks and systems you use today into one, easy-to-use, automated platform so you can be more productive, efficient and organized. You have one place to manage your calendar, generate offers, track and analyze financials, generate reports, settle shows, communicate with your team and partners, and a whole lot more.
So many top venues and agencies are already using Prism, we've developed quite the community of successful industry pros who are able to collaborate with each other in one system. The more who join our network, the easier it is for everyone to work together to book more shows.
Isn't it time you ditch the spreadsheets, disconnected systems and inefficient processes and join the network? Because running your business should be fun.